Thank you, my wonderful pattern tester, for this bag!
I love your yellow one better than my original one in Lina. It looks sturdy durable and yet gorgeous.
I saw and interesting shaped bag that was knitted about 5 years ago on the internet and both my Mum and I have been using that shape to make wonderful striped bags.
While I was playing with another design, that is being tested at the moment, the striped bags morphed into a top, and the as things do at my place they morphed into a dress as well.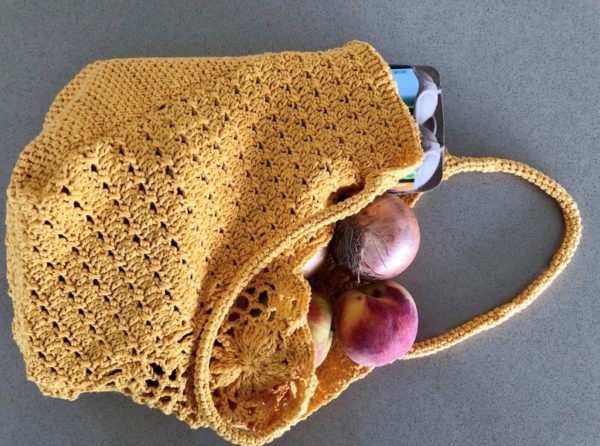 The first bag pattern has not been released yet, as I tend to be more creative than organized, but I think you know that about me.
You will see the resemblance as the subsequent designs all roll out. Here is not really the first chronologically but I think it is really lovely and hope you agree. 2023 will see lots more patterns from me, I have a new tech editor, more testers and the patterns are moving closer to the computer. I am excited!
I do have stocks of Lina, but I realised that they need to be added to the site. I'm on the job, if I don't get distracted by the other yarns……….