I designed this halter top in 1981. 41 years ago. I know because it was my first  year of  teaching  high school  in Moree, NSW. Some other dates in my life are not so  easy to identify.
I don't have the photo of the models wearing it then, it was before the digital age. I reworked this design for A Summer Collection book published in 1998.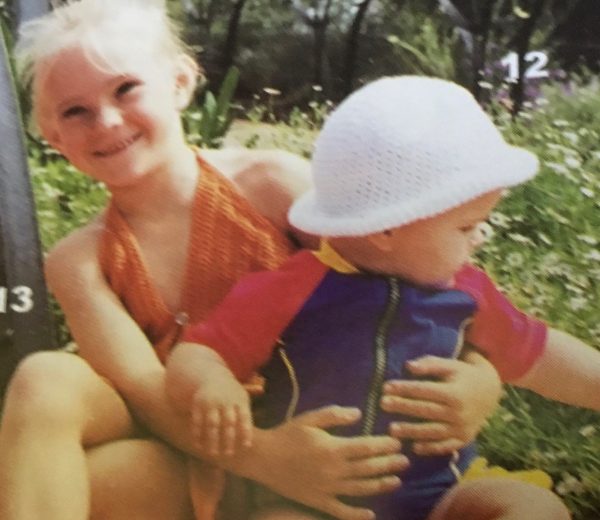 24 years ago. The model in the 1st  photo here just had her 30th Birthday. Happy Birthday Biddy!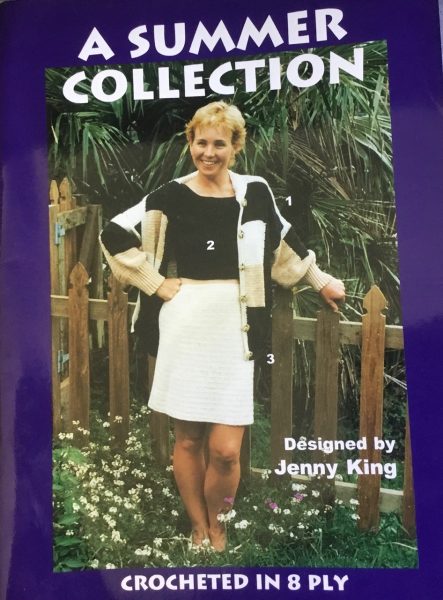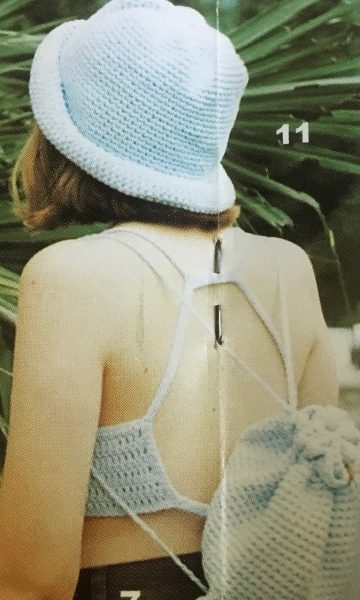 Her Mum was on the front cover, My Mum was in there too.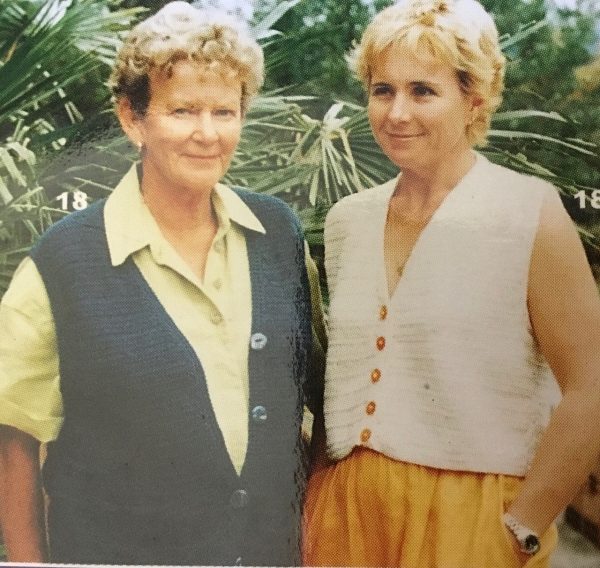 The Summer Collection book  could never have been done without the help of  Diane Bailie. Here are her daugher's Azticia and Jacinta with my daughter Anthea modelling  in this design from 1998. ( middle photo) Azticia's back view shows the interesting back and backpack & hat too.
5 years ago Jacqui modelled it in 2017. I remade in my new Stonewash( well it was new then). This design has just been  published in Simply Crochet magazine in 2021.
I think that there will always be pretty  girls wanting to wear something cool in Summer to highlight their lovely figures.   I renamed  this as the Jacqui Halter  now because Jacqui was so kind as to model it for me. Thank you for being  so Gorgeous!
And 40 years later it is an actually pattern you can make yourself. #slow fashion
Too funny right ?40 years really  is Slow Fashion.
Jacqui Halter Top – Jenny King Designs