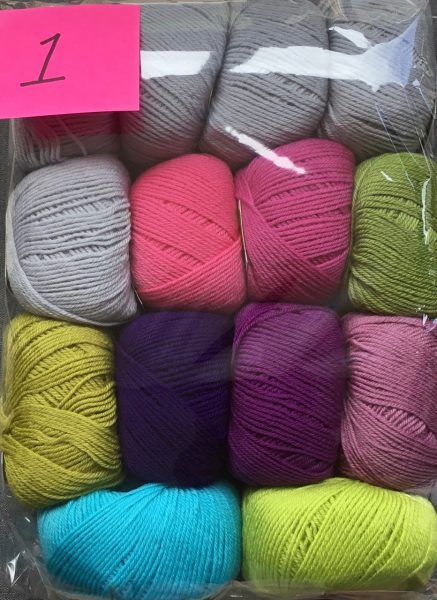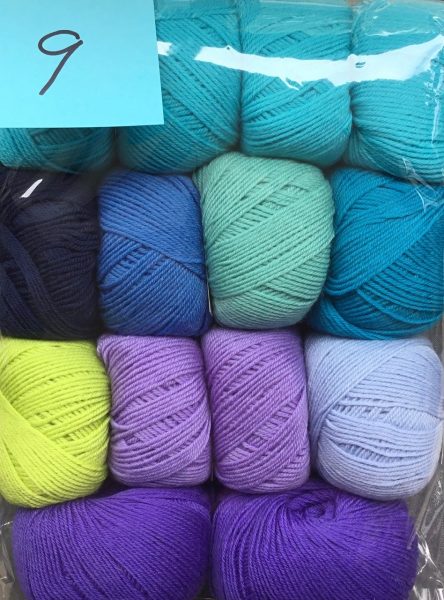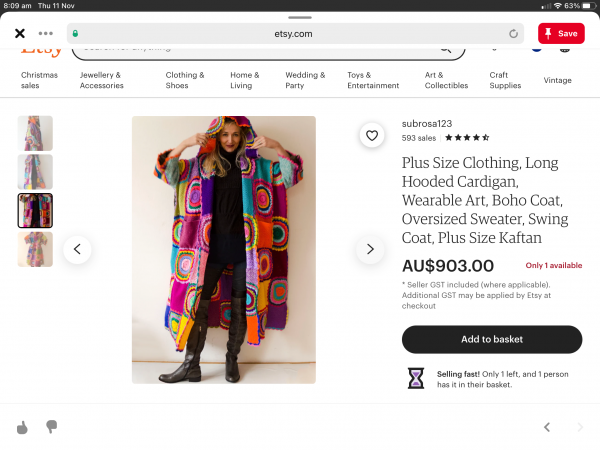 When I first saw these jackets made in Bosnia and Herzegovina I went bananas. I just love the colour combinations. They made my heart sing. Every single one I saw I wanted. I loved each one more than the last one. Please go buy one from this lady if you love them like I do.  I realised that I wanted a jacket for next winter that is as bright and gorgeous and as bold as these are. It will certainly chase off the winter chills. Being that I live in Tropical Queensland the need for a jacket is not that imperative so I think I just wanted to create in the colours.  Here is the link to purchase a jacket subrosa123 | Etsy
I grabbed out the Biggan 4 ply that I couldn't resist buying at the conference and I've designed 2 squares. One in mesh and one using 8 shades. These are not the same as the ones from Bulgaria but they are bold, colourful, brave and exotic. So, I am over the moon excited. I WILL make a jacket.
To me it was obvious that the yarn needed to do this should be Biggan designs 4 ply. She is the only one that has the colours I crave. And I've used her yarn before and it washes and wears like a dream. I just did Lily the Pink in her 4 ply and I was reminded how much of a pleasure it was to have in my hands.
Now if any of you would like to join me, diving head first into colour, I will hold a 2-day workshop at Studio 61 (near Noosa) beginning this month. These will be 2 full day classes 3-4 weeks apart. The kits will be provided and I will visit Biggan next week to pack them for you. Each kit will be unique. No 2 will be the same.
If this sounds like something you can't possibly resist then please book online. I called it the Colour Explosion Jacket
You will be working small squares and Studio 61 is airconditioned.