There are so many times when I've received an email from Churchmouse Yarn( This is store on Bainbridge Island WA in  USA that one day I hope to visit)  only to see that we have very similar taste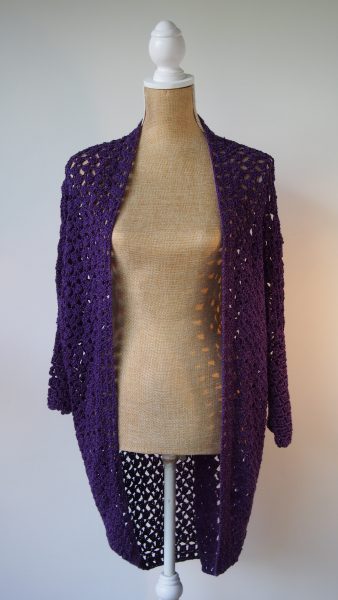 . They knit in Yummy yummy yarns  and I Crochet.
https://www.churchmouseyarns.com
Today in my inbox was  their  Modern Wrapper and it reminded me of the Amy cardigan. The Amy cardigan has a band around the outside edge which changes it slightly but the concept is similar. It is meant to be open at the front to show the garment underneath to give that longer line. Or  that taller feeling that I'm always hoping to achieve.
They also have the Two Point Cowl which is similar to my Collared Poncho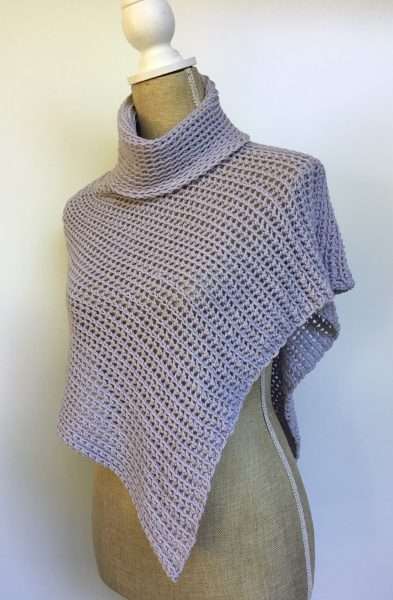 which is an adaptation from my Collette which was an adaptation of my Diamante poncho back in the day. Supre (a clothing store here in OZ)  had a poncho that shape and I chased a girl down in the shopping centre to find out where she  bought it. I think I still have the original tucked away in a cupboard here.  I can't bear to throw anything away. The shape was so  Modern and as it turns out so classic and timeless.
You will notice most of my garments are lacy  and open. When the sun is shining here in tropical Queensland  and the humidity is horrendous with temperature in the 90's  , I wish I was somewhere like Bainbridge Island feeling   cool enough to put on a wrap.
Perhaps I live in the wrong place.???????????
Maybe Churchmouse would like to swap places too when it is in the middle of winter. I'll have to ask them.
Once you hit on a great design you can keep on  making it in every yarn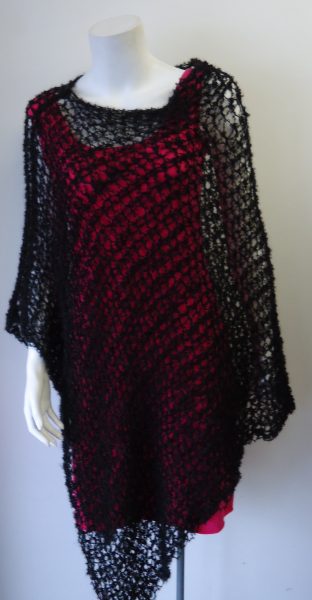 and in all other stitches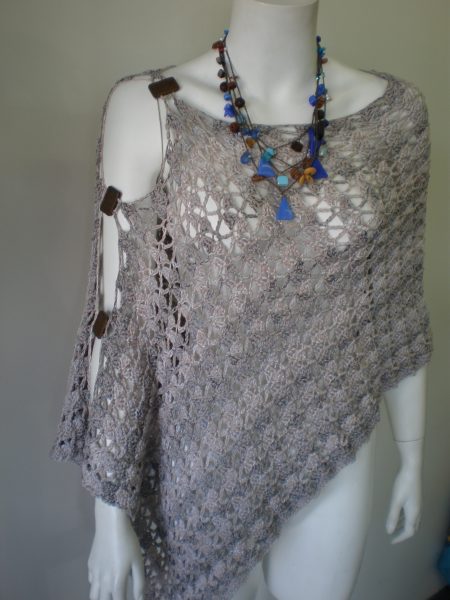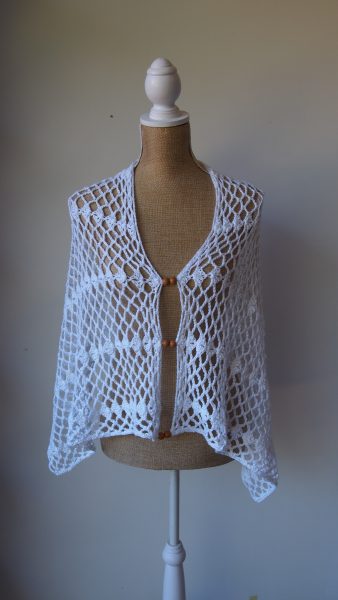 . I need to work on my photos but gradually I'm getting better.
I'm better with a hook than a camera  for sure.  So if you knit where it is cold go visit Chruchmouse.