Sometimes I feel like Robinson Crusoe. There is amazing talent here in Australia especially in the crochet world and I'm delighted to say there is so many talents emerging with the aid of the internet. But when I first travelled to USA on my own in 1999 to attend a Crochet Conference some people thought I was brave. As far as I was concerned it was a job that had to be done. If I was serious about Crochet I  just had to go. The internet was still dial up then and most homes didn't even have computers.
So on one of these necessary adventures I had the pleasure and delight to room with the author of this book, Susan Huxley. Sadly Susan is no longer with us  but her legacy remains. Susan was a book packager as one of her many "hats". She contacted Martingale Publishers and with the help of the CGOA committee they put together this book. I was the only Australian member of the Guild who was invited  to design for this book.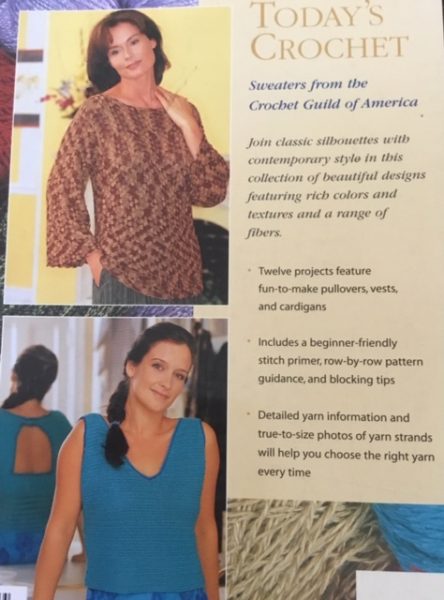 And if that wasn't a thrill enough,  2 out of the 3 designs were selected to be on the  Cover. This book was published in 2003. That was a day for much cheering from my island paradise.
Since then I have had my designs on many front pages. Here are a few dating from  2003 to Christmas 2017, some more sensational than others.